PIPELINE COLLEGE
PIPELINE COLLEGE
--Schedule of Classes--

Mar, 2018
First Pipeline College Class-Free!
April, 2018
1st Class Results
April 24th
TD Williamson- Closure & Pig Indicators. Click date for map and more info.
May 8th
SPX-Various types of valves and sealing characteristics and the special service for each valve. Click date for more info/map
The concept of a Pipeline College is developed and ready to implement. Click here to read the Tulsa Pipeline Club Letter of Sponsorship for this College. Just contact the teacher of the class that you are interested in and when that teacher receives enough requests they will set a date, time and place. This is the kickoff for the college. We need teachers and more subjects. We would appreciate the classes be conducted in shops and warehouses where the students can have a hands-on experience to see how it looks and works.
We are requesting the managers of pipeline companies and engineering companies to encourage their operators and engineers to attend these classes. This will broaden their knowledge of pipelining and increase efficiency.
We have been encouraged by the response we have received so far that this college is necessary. So please help us make it a success by reviewing the following information and contacting the scheduled instructors.
Student Information
Below are the large variety of topics that our instructors have agreed to teach in the pipeline and engineering fields, including:
Project Management
Pipeline Design
Survey, Mapping and Right of way
Buoyancy Control
Compressor Stations
Pump Stations
Measurment for Liquid and Natural Gas
Corrosion Control
Operations
Environment
Safety
Pipeline Construction

Piping
Welding
Valves
Pigging Equipment
Electrical
Instrumentation & Controls
Gas Gathering & Processing
LNG
Horizontal Directional Drill
Hot Taps
Encroachments
Pipeline Integrity
Click the images below to review the teachers/instructors, with their phone numbers and emails. If you are interested in a topic, contact the listed instructor to be added to the list. This way the Instructor can then schedule the class when they have enough participants.
Instructor Information
Please click the image below to access the Teacher/Student Log. This will need to be filled out by the Instructor as you receive calls from students or companies interested in your topic of expertise. Please send this to bkwinc@aol.com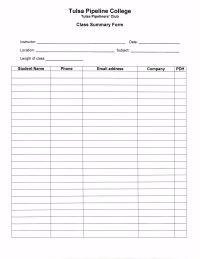 We look forward to some interesting discussions and hand-on experiences for our employees, young engineers, and pipeline workers. Let's do our part in helping them better understand the procedures, methods, and efficiencies of pipeline construction, and hopefully, help them develop an attitude of a "job well done".
BKW, Inc.
P.O. Box 581611 Tulsa, OK 74158
---
Phone: 918.836.6767 Fax: 918.836.0141